Files: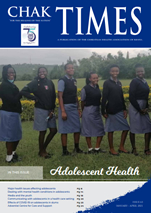 CHAK Times 62 - Adolescent Health
HAK Times 60 - Family Planning and Reproductive Health
CHAK Times 59 - Mental Health
HAK Times 57 - Working towards HIV&AIDS global targets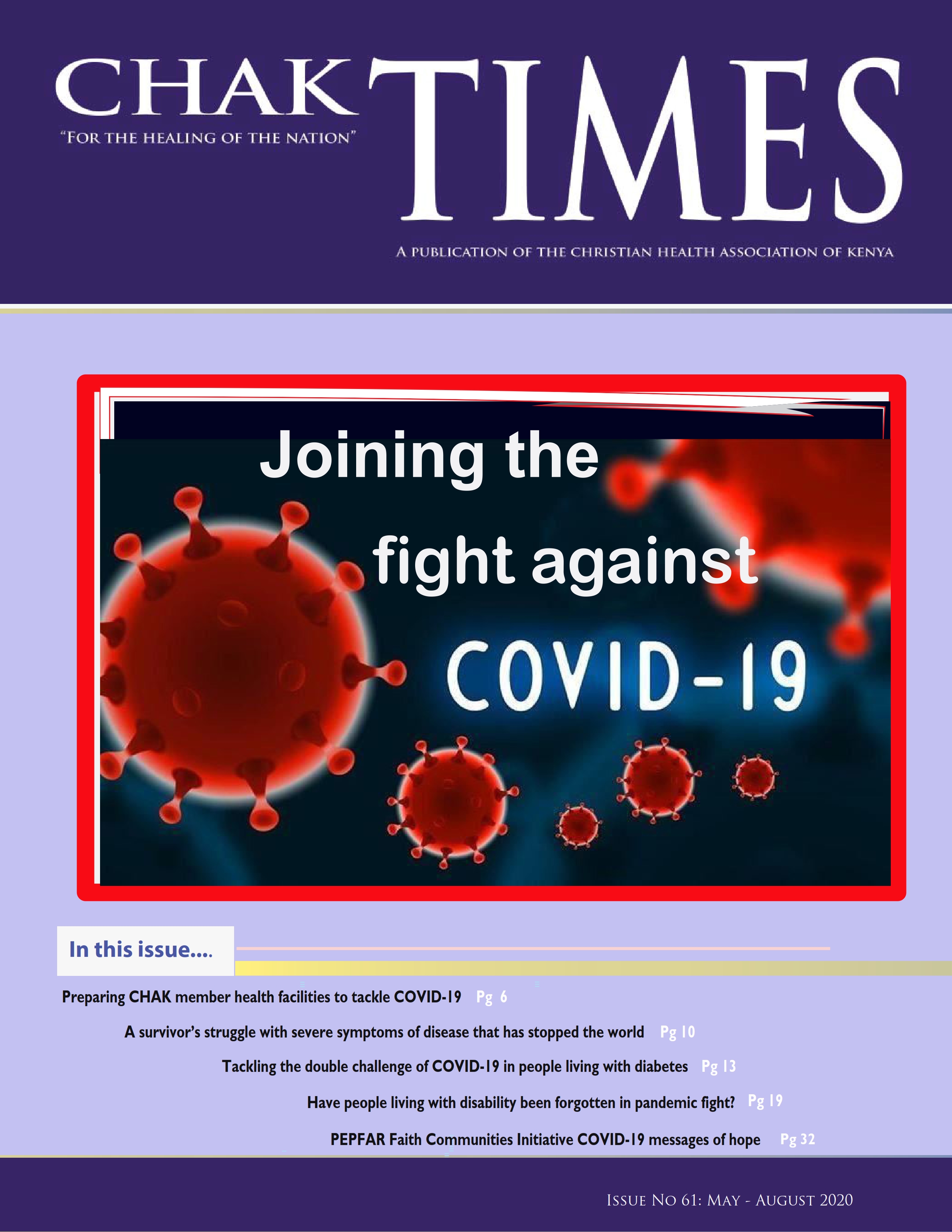 Joining the fight against COVID-19

The first case of COVID-19 in Kenya was announced on March 13, 2020, in Nairobi County. Kenya's first COVID-19 patient was a 27-year-old lady who had travelled from the US via London and on to Nairobi.

CHAK Times 53 - HIV & human rights
Human rights are inherent to all human beings, whatever their nationality, place of residence, sex, national or ethnic origin, colour, religion, language, or any other status.

CHAK Times 52 - Focus on CHAK AHC 2017

CHAK Times 51 - Maternal Child Health

CHAK Times 49 - AHC 2016