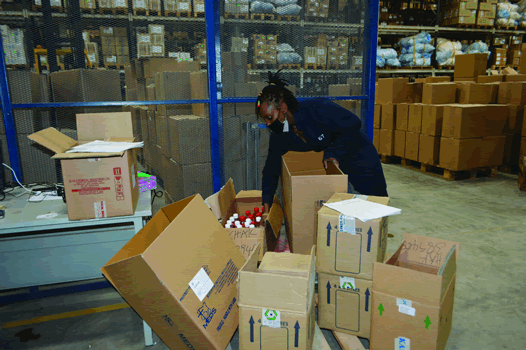 Despite a seemingly flattening COVID-19 curve by the end of February 2021, the Government has continued to announce a daily increase in the number of infections and deaths.
CHAK member health units have responded to the challenge of COVID-19 by taking various measures including establishment of isolation centres, well-equipped COVID-19 wards with oxygen supply, community sensitization, seeking support from different partners, among others.
It is against this backdrop that CHAK re-doubled its efforts to build the capacity of its member units to deal with the pandemic, reaching over 450 of the health facilities under its umbrella with these efforts.
Read more: Equipping CHAK health facilities for the fight against the COVID-19 pandemic
Murang'a County has launched its first Family Planning Costed Implementation Plan (FP CIP). The plan which will run from 2021-2015 was launched on December 14, 2020, in an event presided over by the Deputy Governor Hon. Maina Kamau and attended by the county health team led by CEC Health Hon. Joseph Mbai.
The CHAK team at the event was led by General Secretary Dr. Samuel Mwenda. The Murang'a County Family Planning Costed Implementation Plan has been developed with support from the CHAK CAPFA project with funding from Christian Connections for International Health.
Read more: CHAK, Muranga County collaboration births first FP CIP in central region